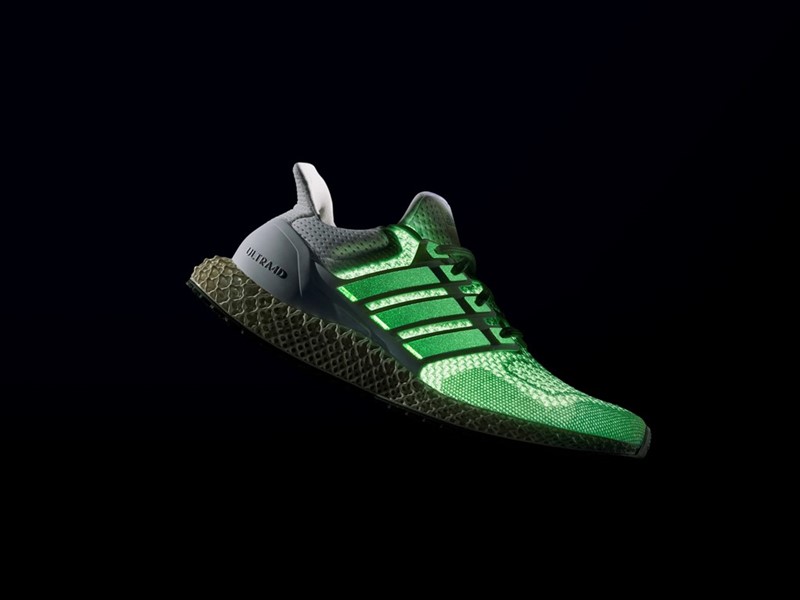 4D RUNNING SHOE GLOW IN THE DARK: ULTRA4D
We introduce the ULTRA4D, an evolution of the iconic Ultraboost 4D running shoe. Launched in two new colourways with a phosphorescent function, the latest addition to the franchise combines the recognizable silhouette of the Ultraboost with the data-driven 4D midsole.
Embodying an avant-garde approach, the ULTRA4D is more than a running shoe. While it benefits from the iconic 4D silhouette, it has been designed to cater for a range of activities, ensuring it can easily transition from running to streetwear.
Launched in black and white colourways, the ULTRA4D is designed to be seen in light and glow in the dark. Adding a sleek and upscale feel to the shoe, the phosphorescent look enhances the fashion appeal of the shoe, providing runners with a product that is both technically advanced and stylish.
We created the ULTRA4D to elevate our iconic top performance models by combining the iconic Ultraboost silhouette with the 4D midsole. The addition of the phosphorescent effect in the upper shows our continued commitment to innovate through performance and style. This shoe is a true icon in light and dark.
Charlotte Heidmann, Product Manager, adidas Running
The ULTRA4D launches in a black and white colourway on December 10 and will be available on adidas.com, the adidas app and select commercial partners. The suggested retail price is $ 220 | € 220.