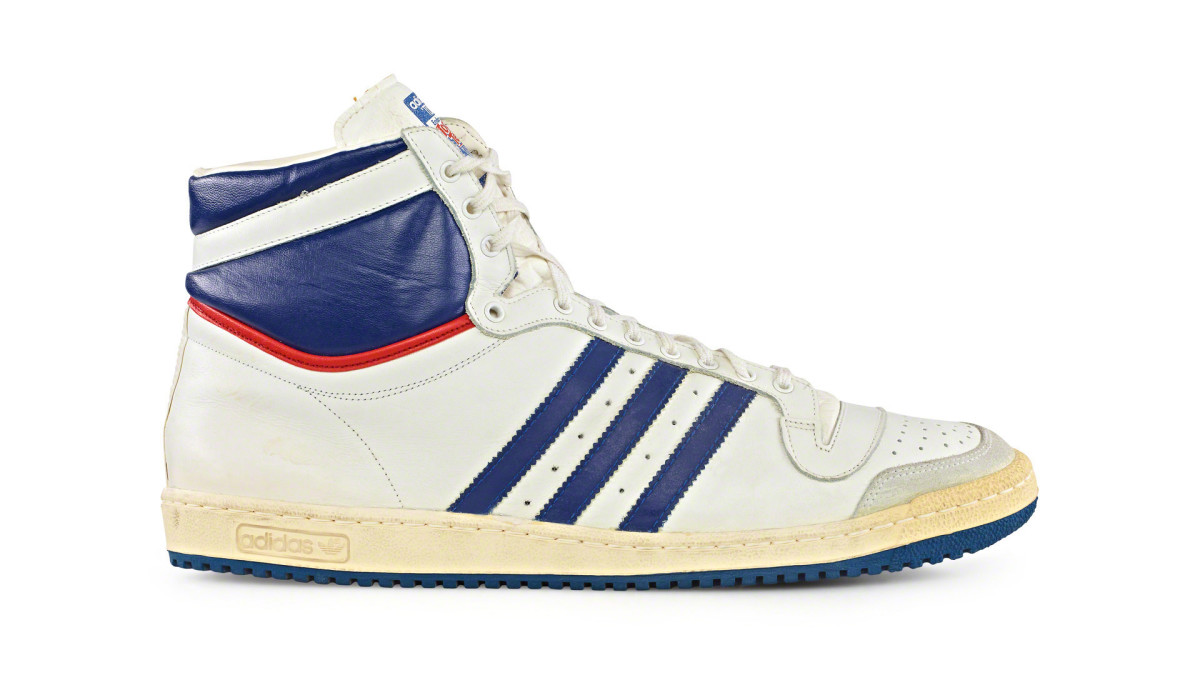 A brief history of the adidas Top Ten: the model that modernized sneakers
It started as a performance shoe for all five positions on the basketball court, but then it ushered in the next era of sneakers. The adidas Top Ten is back Foot locker and, before you get yourself a pair, it's time to learn a little more about the shoe that modernized sneakers.
Between 1978 and 1979, the basketball gods decided the time was right. One flipped switch and a new era is born. The NBA has grown from an afterthought to one of the most watched competitions in the world. Two rookies entered the league; one to the Lakers, the other to the Celtics, and a decades-long rivalry was reinvigorated. The Jazz moved to Utah. The Clippers moved from Buffalo to San Diego. Future commissioner David Stern has joined the head office. A competitive new owner in Los Angeles has made his presence felt. The pieces fell into place, forging the NBA we know today.
It was an era of new energy, new superstars and new ideas like the Dunk Contest, and the innovation wasn't just limited to the product on the pitch. Sneaker technology was also developing rapidly. Seventies basketball had been dominated by adidas; the Three Stripes had been rooted in the land of the Stars & Stripes since the Superstar entered the league in 1969.
We were about 45 years away from the adidas Yeezy deal but, in 1969, the league was getting tougher, better, faster and stronger. The Superstar's cup sole and toecap were exactly what players needed. In the years that followed, adidas continued to lead the league in innovation, introducing the Campus in 1970 and the Nizza in 1975. Each sneaker represented a different style of play; the high-end Nizza for the big paint boys, the Campus for cutters and slashers, the Superstar for finesse players.