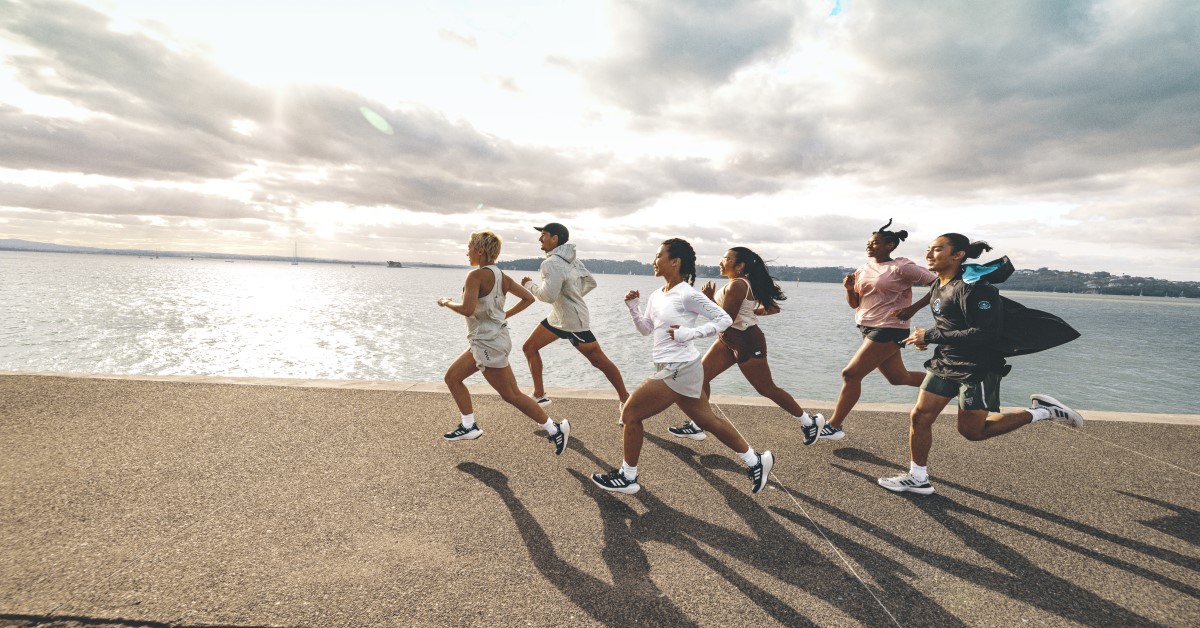 adidas Run For The Oceans wants you to lace up and create positive change
The statistics may be shocking, but if there's one thing Run for the Oceans has proven over the years, it's that together, as a collective, we can effect positive change. Since 2017, the event has brought together over 8.2 million runners worldwide, covering a combined total of over 81.7 million kilometres. In light of this, new activities have been introduced to meet the challenge, marking the most inclusive race for the oceans yet. Now people from all parts of the sports world – whether it's tennis, wheelchair movement, football pitch or cricket pitch – can get involved in protecting the oceans from plastic waste.
Between May 23 and June 8, Run For The Oceans encourages individuals to lace up and get active. For every 10 minutes of running recorded via the adidas Runtastic app, Joyrun, Codoon, Yeudongquan or Strava, Parley will clean the equivalent weight of a plastic bottle from beaches, remote islands and coastlines before it reaches the ocean (up to a maximum of 250,000 kg).
Of course, a sense of responsibility for the future sustainability of our planet is also at the heart of adidas' design philosophy and principles. Since its first partnership with Parley in 2015, adidas has made more than 50 million pairs of shoes with Parley Ocean Plastic and nearly 18 million pairs in 2021 alone, including those made with plastic waste intercepted on beaches and coastal communities, preventing them from polluting the oceans. In their latest collaboration, the Adizero x Parley and Ultraboost 22 x Parley present shoe models with a reduced footprint concept, reflecting a milestone in innovation without compromising on performance.
As Parley CEO and Founder Cyrill Gutsch suggests, the partnership between adidas and Parley shows just how much can be done to end plastic waste. "These products have become symbols of change, flags carrying an optimistic message. We can get out of the crisis by cleaning up our planet, by inventing new materials and above all, by changing our minds. Today, plastic still threatens life. But billions of people now know how harmful it is.
Gutsch adds, "Run for the Oceans is where we turn awareness into action, where we grow our movement even further. Where everyone can take a stand. Run with your feet, rule your mind! Help us end this epic battle. Together we can win this mission impossible and end the destruction of our magical blue planet. Join Parley for the Oceans!
To join the challenge to end plastic waste and contribute to positive change, register via the website here.