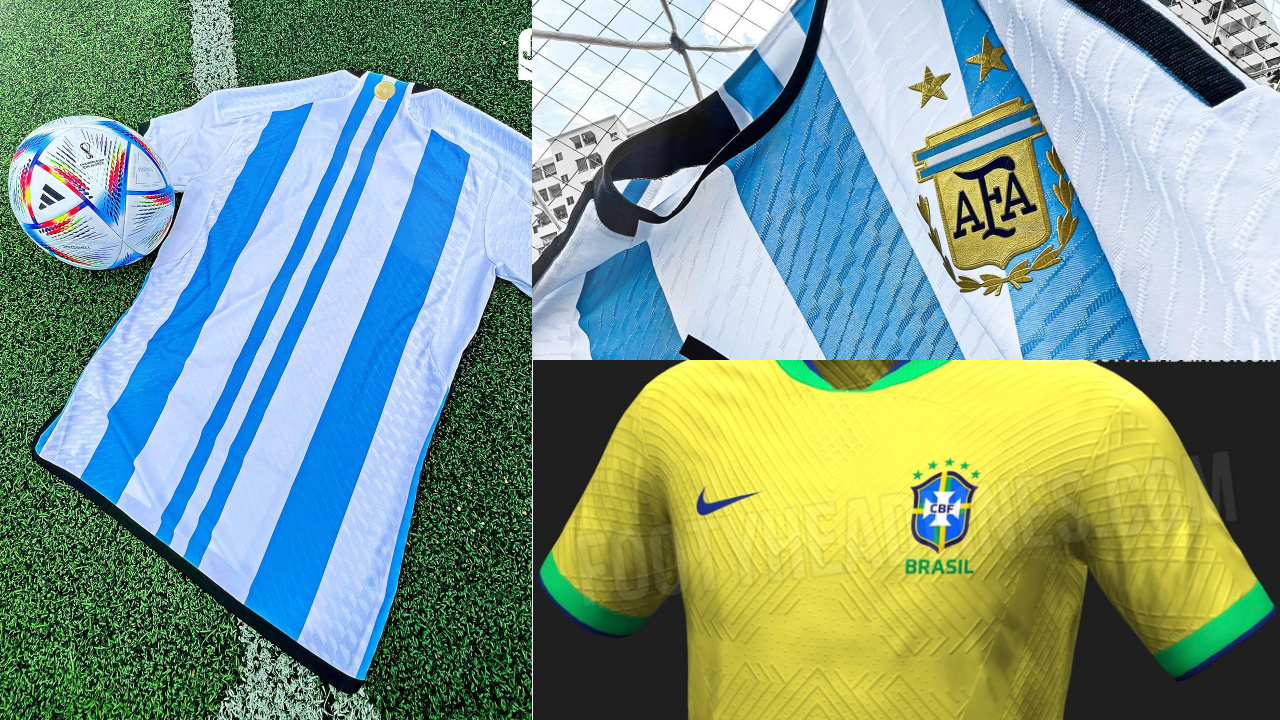 Argentina and Brazil World Cup shirts leaked
We are four months away from the 2022 FIFA World Cup in Qatar with shirts for all 32 competing teams due out in the coming weeks. Given the immediate timeline, we are now seeing leaks of Nike and adidas end products on football titles.
Two of the most anticipated World Cup kits are still Brazil's canary yellows and Albiceleste from Argentina, and you can imagine Neymar and Lionel Messi's No.10s being a popular gift this year, with Christmas falling exactly one week after the World Cup final.
Footy Headlines now has exclusive leaks of the Brazil and Argentina World Cup shirts.
Brazil 2022 World Cup Shirt (Home)
This is the Brazil World Cup kit, featuring the 2022-23 model from Nike (Chelsea new home shirt has a similar collar). The five-time world champions will take to the pitch in bright yellow (a throwback to the 2002 kit) with green trim and blue accents.
The final images of this should look really nice.
Argentina 2022 World Cup Shirt (Home)
The front of the Argentina World Cup shirt is a classic look with subtle detailing provided by adidas' new ventilation knit, but the back offers a unique design with the Sol de Mayo on the neck.
Brazil are in Group G and face Serbia (November 24), Switzerland (November 28) and Cameroon (December 2). Argentina face Saudi Arabia (November 22), Mexico (November 26) and Poland (November 30).
The South American rivals could possibly meet in the semi-finals.