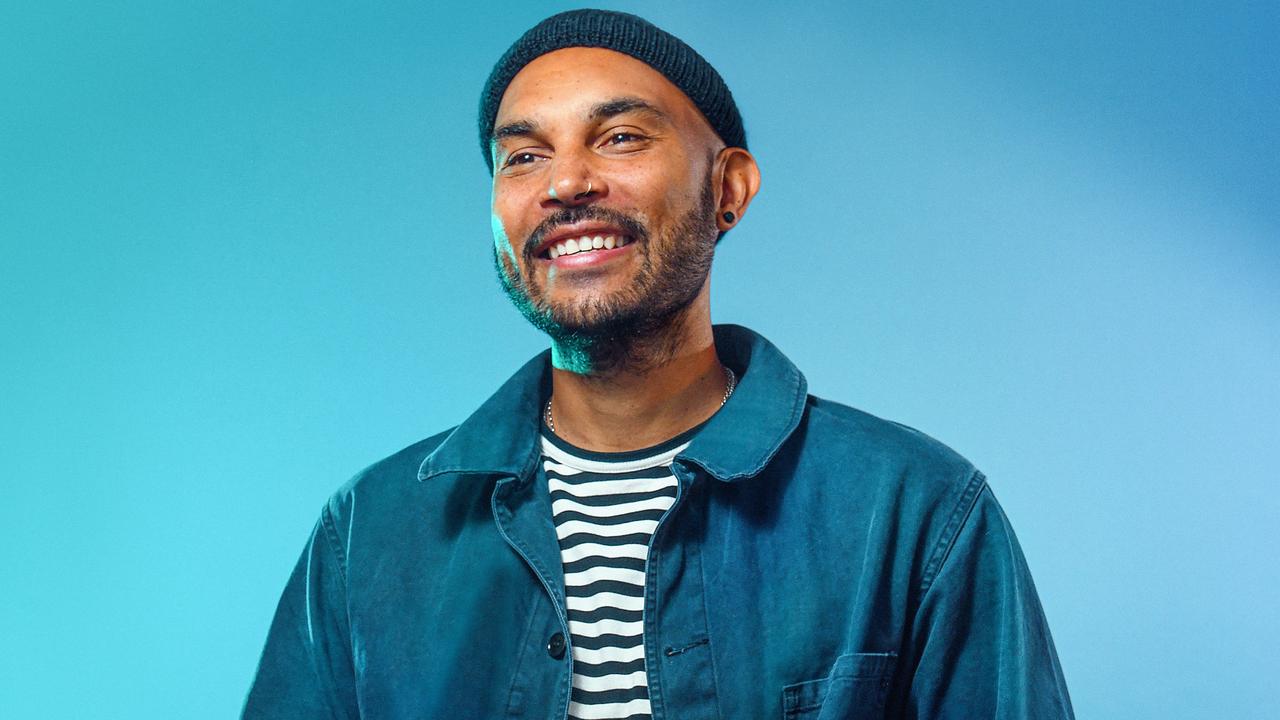 Australian shoe designer Vince Lebon of Rollie Nation earns $2 million in a month
Vince Lebon's wife worked as a flight attendant traveling the world and it wasn't 'unusual' for her to walk 25km in a day which brought a range of shoes to try on in her luggage to counter sore feet.
Still, the Melbourne-based designer thought there had to be a better solution without lightweight shoes that were super comfortable and sophisticated available on the market at the time.
He wanted to create a shoe that combines the comfort of a sneaker with the smarts of a dress shoe, molding the wearer from first use, and also durable.
"I looked at brands that were doing well in Australia and around the world and… those were products like Converse and Havaianas, so I wanted to make a shoe version of that and I thought doing new colors every season would work," he told news.com.au. .
So 10 years ago he started his shoe business at a stall in South Melbourne market, which sold 500 pairs.
Fast forward to now and in the last twelve months Rollie Nation have sold around 100,000 pairs online and wholesale.
Covid has also been a game-changer for the shoe designer.
Rollie Nation's most important months and days have been post-pandemic, where comfort is key and high heels have become almost a casualty of Covid, according to Mr Lebon.
In May, the company earned $2 million that month and one day sold $535,000 worth of shoes.
The 38-year-old said he decided to design shoes so light they would make people feel like they had "nothing".
"Nobody else was playing in that space and two years later Nike started pushing it and I could follow that trend," he added.
Since that first foray into footwear, he's collaborated with some of the biggest
brands such as Adidas, Asics and Footlocker and global stars such as professional basketball player James Harden, singer Macklemore and model Ashley Graham.
Rather than going direct to consumers with Rollie Nation, Mr. Lebon has actually turned to wholesale to build his brand.
"We opened our first wholesale account and it was the biggest shoe store in the world in Dubai so we pushed wholesale as the main channel to build community and validate ourselves in the market and then we started pushing the online store," he said.
"Within three years we were selling in 11 markets around the world and selling in the US in stores like Anthropologie and Free People and… it really took off, especially internationally.
"So what I've done is use those funds to fund the Australian business, develop and push online."
Mr Lebon also emphasized the color of his shoes, determined to help people feel "uplifted" if they are having a bad day.
The rose gold shoes he created at the start have been among the best sellers for six years and continue to be popular, he said, while a snow leopard print has also done well.
"We've had a lot of success because we look at emotions and pick a lot of colors early on and ride those waves," he noted.
"Right now a lot of colors are doing really well because after two years of lockdown people are looking for ways to feel a lot more uplifted and with the economic downturn people are really considering a purchase and people are taking advantage and get out of this mess. »
But it's not just about the design for Mr. Lebon who said he is passionate about the technical aspects of the shoes with the aim of being able to extend their lifespan by 15-20%.
"I look at comfort or flexibility or layers, while fashion brands try to design the next big thing, while my strength is building a better shoe every season," he said.
However, the pandemic has been "tough", according to Mr Lebon, as the brand has taken a "massive hit" as discretionary spending "has slowed significantly", forcing the brand to pivot.
"We looked at our audience and where can we supply the most and we have a huge clientele of nurses and they were all still on the job," he said.
"So to thank them for their work, we did a promo around them showcasing them and that resulted in a huge uplift with 92% of sales from that initiative."
The brand also made its first entry into the world of physical retail.
Rollie Nation's first physical store opened in Melbourne's Fitzroy in July 2022, with two more stores planned over the next 12 months and a target of reaching five locations over the next two to three years.
Meanwhile, Mr Lebon predicted that the shoes would change "dramatically" in the future, as in recent years big jumps have stalled.
"There had been big changes around individualization and quality products towards mass production, but that mass production mentality has really changed and now we're starting to see quality products and innovation being the main drivers," he said.
"Material is going to play a huge role in footwear over the next five to ten years and people will take a more technical approach.
"If you look at niche shoes that weren't in the industry 10 years ago, they now dominate a huge percentage of the market, so there will be more innovation."
Read related topics:
Australian Small BusinessMelbourne