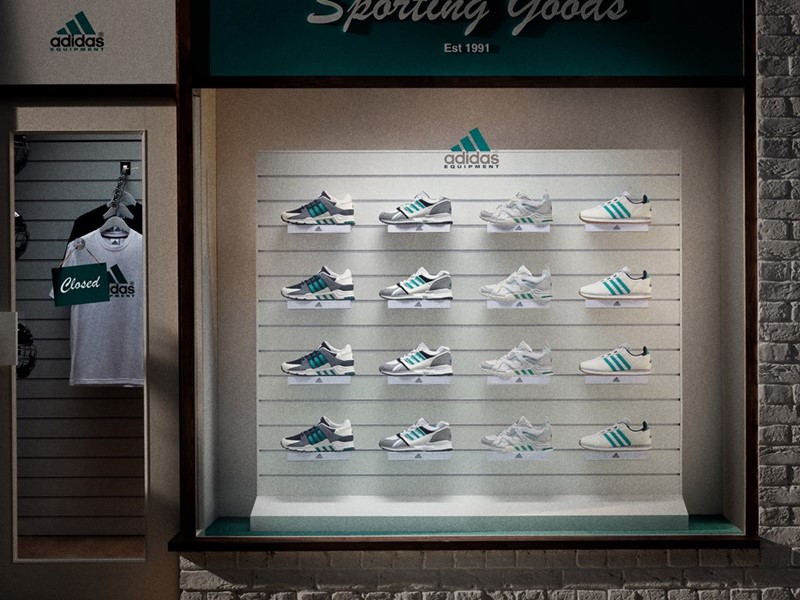 Celebrate the 30th anniversary of the equipment with a never-before-seen model
We commemorate the 30th anniversary of EQUIPMENT.
To celebrate the occasion, we'll be re-issuing OG versions of three fan-favorite models that represent adidas EQUIPMENT technologies and ideologies, as well as a new retro styling, the adidas EQUIPMENT Prototype. A new addition to the adidas EQUIPMENT lineup, the adidas EQUIPMENT 2021 prototype is inspired by a 1993 racing sample. This all-new silhouette finally sees the light of day after being kept a secret for nearly three decades. Three fundamental adidas EQUIPMENT styles join the adidas EQUIPMENT prototype: adidas EQUIPMENT Running 93, adidas EQUIPMENT CSG 91 and adidas EQUIPMENT Race Walk.
The Running 93, CSG 91, Race Walk and Prototype are all faithfully rendered in adidas EQUIPMENT's understated color palette of white, black and gray, punctuated by the collection's signature green hue.
Equipment is not bullshit, you don't have equipment to have fun, you have equipment to make yourself better. -Peter Moore To fully experience Adidas Equipment's 30th anniversary, visit lifeneedsequipment.com.
All four adidas Originals Equipment styles will launch globally on November 3 at 10:00 a.m. CET and are available through adidas.com, Confirmed, and select retailers.
Availability begins November 3, 2021.