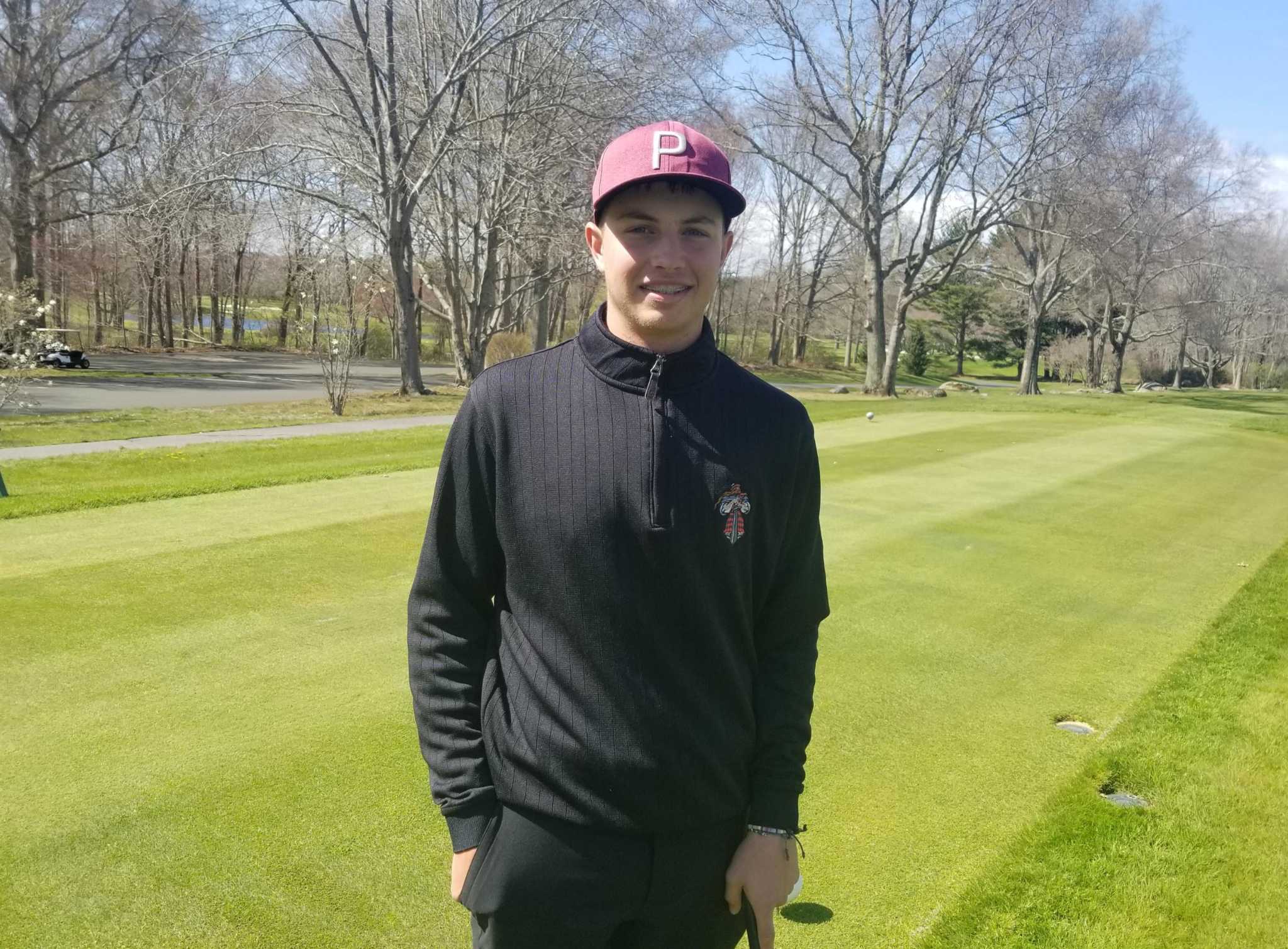 Portland's Luke Stennett hits long, confident to go the course
OLD LYME – Luke Stennett is easy to spot among his teammates on the Portland boys' golf team. It is he who wears shoes of two different colors.
High school golfers usually wear at least the same color of shirt during games. Stennett does too, but he's someone who likes to show a bit of style on the golf course.